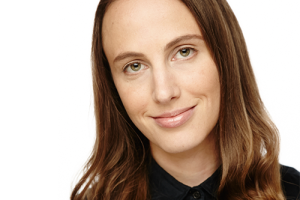 PhD Student in Media Arts and Sciences
Research Assistant, High-Low Tech Group
MIT Media Lab

Bio
Jennifer Jacobs is a Master's Candidate in the High Low Tech research group at the MIT Media Lab. Her work balances a practical understanding of programming with the broader goal of understanding the expression of identity through technology. Her research combines art–based approaches with emerging technologies to explore diverse and accessible forms of technological expression. Before coming to the Media Lab, Jennifer earned a BFA in Digital Art from the University of Oregon and an MFA in Integrated Media Art from Hunter College in Manhattan.
Jennifer's website